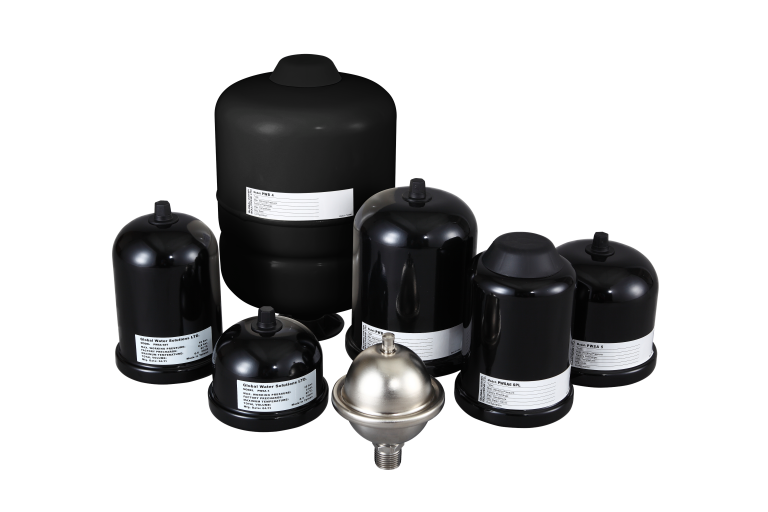 Hydraulic shock arrestors
Suitable for water hammer and shock suppression in applications including:
How HydroGuard™ Shock Arrestors Work
HydroGuard™ shock arrestors absorb pressure surges within waters or other fluids that are suddenly stopped or forced into other directions by fast closing valves.  A high-grade butyl diaphragm is sealed within the vessel creating a barrier between the fluid and a compressible air chamber.  The air acts as a cushion which compresses when the system pressure suddenly increases as a result of hydraulic shock.  HydroGuard™ shock arrestors are best used at the point of shock and should be installed close to the valve or piping where shock originates from.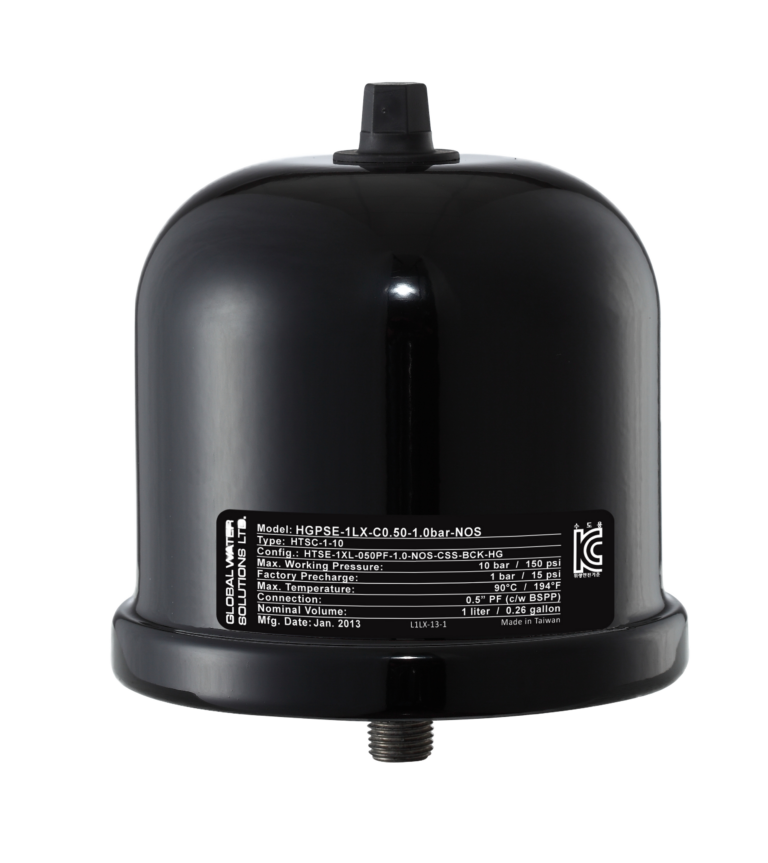 Part Number

Pre-charge Pressure

Nominal Volume

Net Weight

Height

Width

psi

bar

gal

liter

lb

kg

in

cm

in

cm

HGNSA-0.16LX-C0.25-1.0bar

14.50

1.0

0.04

0.16

0.66

0.3

4.44

11.3

3.34

8.5

HGNSA-0.16LX-C0.25-4.0bar

58.01

4.0

0.04

0.16

0.66

0.3

4.44

11.3

3.34

8.5

HGNSA-0.16LX-C0.50-1.0bar

14.50

1.0

0.04

0.16

0.66

0.3

4.44

11.3

3.34

8.5

HGNSA-0.16LX-C0.50-4.0bar

58.01

4.0

0.04

0.16

0.66

0.3

4.44

11.3

3.34

8.5

HGNPA-2LX-C1.00-1.9bar

27.55

1.9

0.52

2.0

2.20

1.0

8.22

20.9

4.96

12.6

HGNPA-4LX-C1.00-1.9bar

58.01

4.0

1.05

4.0

3.30

1.5

10.27

26.1

6.37

16.2