What is BLOCKFREE Technology?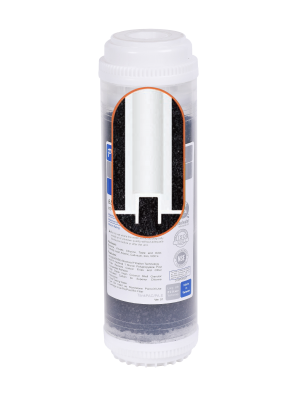 The world's first patented filter that protects 
RO membranes & faucets!
An internal polypropylene post-filter is inserted into the filter cartridge to prevent carbon fines from escaping. This eliminates "carbon black" from the water while protecting the RO membrane and faucet from carbon fines, thus extending your RO membrane and faucet's life!
Our BLOCKFREE technology incorporates bacteria-resistant PET pads instead of foam sponges to ensure drinking water stays pure and uncontaminated.
The cartridge bodies are designed to withstand high pressures. This reduces the risk of damage and/or rupture from water hammer.
Part Number

Media Type

Size

Cap Color

Body Color

Iodine Rating

Standard Media Cartridges

M11-GT-WC

BLOCKFREE

9 ⁷⁄₈"

White

Clear

1000

M01-GT-BW

GAC

9 ⁷⁄₈"

Blue

White

1000

M12-GT-WC

BLOCKFREE

9 ³⁄₄"

White

Clear

1000

M02-GT-BW

GAC

9 ³⁄₄"

Blue

White

1000

Acid Washed Media Cartridges

M11-AC-WC

BLOCKFREE

9 ⁷⁄₈"

White

Clear

1100

M01-AC-BW

Acid Washed GAC

9 ⁷⁄₈"

Blue

Clear

1100