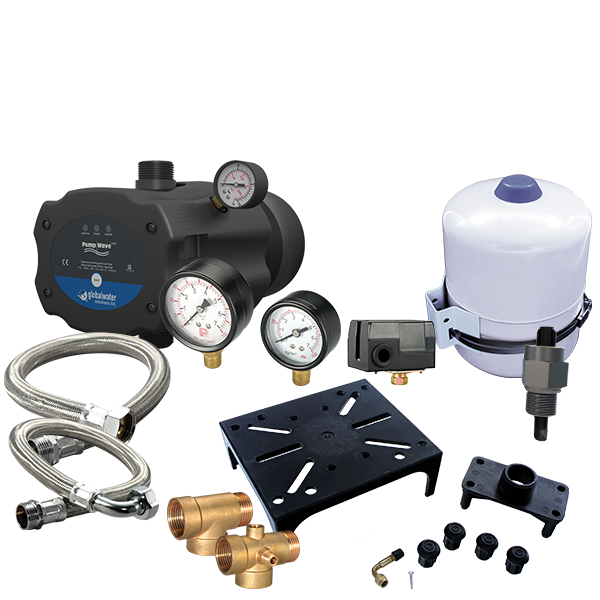 Other Water Supply Products
The FlowThru™ inline adaptor, compatible with all GWS' inline tanks having a 1″ connection, is uniquely designed to ensure maximum circulation within the tank while assuring low pressure drop in the main pipe.  A great solution for combating waterborne bacteria such as Legionella.
We offer a wide range of accessories to complement your Global Water Solutions' pressure vessels or water treatment products, including three- and five-way connectors, flexible hoses, smart pressure valves, pressure switches, pressure gauges, universal brackets and pump stands.
The PumpWave™ series is a range of electronic pump controllers ideally suited for domestic water supply in and around the home.